Welcome to Sweet n' Sassi's stop on the
"Loving Mick" book tour.
This tour is brought to you by Innovative Book Tours.
Blurb:
FIVE WOMEN. ONE NIGHT. ONE YEAR TO GET IT RIGHT.
Betrayed and abandoned by a cheating husband, Jessie wants nothing more than a fling—until handsome detective Mick Landers finds both her missing son and the way to win "forever."
"Jessie had never been bold when it came to men, but last night, after Mick had kissed her, she'd made a firm decision. Mick was her chosen target. Just the thought of pursuing an affair with him made her feel like a new woman. A new sexy, free woman.
Her BFF Heather had been so right. Jessie needed a fling to jump start her single life. Divorce sex had been Heather's term. And after Mick, who knew? Maybe she'd find another guy and do it again. Maybe she'd become a serial--what? Flinger? Was that even a word?
About the Author, Jill Limber:
A multi-published author and former RWA President, as a child some of Jill's tales got her in trouble, but now she gets paid for them. At the beginning of 2012, Jill entered a new phase of her Romance career, she became an Editor at Boroughs Publishing Group and now helps other writers realize their dreams. Residing in San Diego with her husband and a trio of dogs, Jill's favorite pastime is to gather friends and family for good food, conversation and plenty of laughter.
Learn more about Jill and her books on:
Purchase "Loving Mick" on:
Review:
Jill pens "Loving Mick" in a fast paced plot that is filled with romance, suspense and a bit of hot sex thrown in. With real life tragedies and relationships this book will keep you wanting to read the rest of the series.
I give "Loving Mick" a 4 star rating.
To follow the full tour, click on the banner below: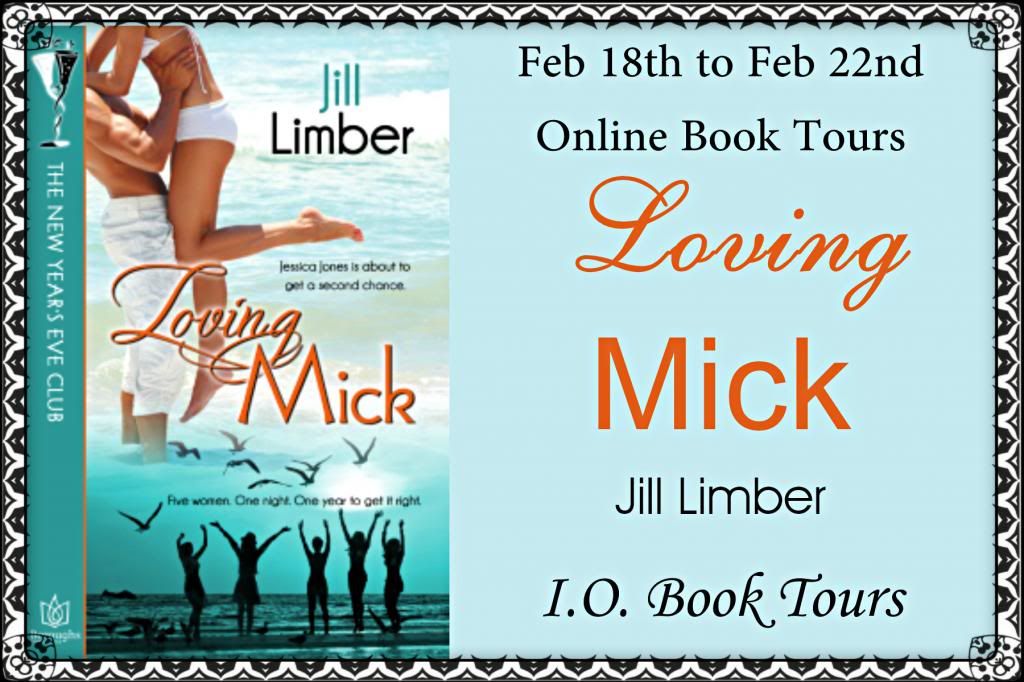 * Disclosure of Material Connection: I am a member of Innovative Online Book Tours and a copy of this book was provided to me by the author. Although payment may have been received by Innovative Online Book Tours, no payment was received by me in exchange for this review. There was no obligation to write a positive review. All opinions expressed are entirely my own and may not necessarily agree with those of the author, publisher, publicist, or readers of this review. This disclosure is in accordance with the Federal Trade Commission's 16 CFR, Part 255, Guides Concerning Use of Endorsements and Testimonials in Advertising.