Welcome to Sweet n' Sassi's stop on the
"Finding Claire Fletcher" book tour.
This tour is brought to you by Innovative Book Tours.
BLURB:
Down on his luck, Detective Connor Parks takes solace in the arms of a woman he meets at a local bar, but in the morning, Claire Fletcher is gone, leaving behind clues to a decade-old mystery—her own abduction. Perplexed and driven by an unsettling need to see Claire again, Connor must solve the mystery of her disappearance and find her once and for all.
About the Author, Lisa Regan:
Lisa Regan is a suspense novelist. She has a Bachelor's Degree in English and Master of Education Degree from Bloomsburg University. She lives in Philadelphia with her husband and daughter.
Purchase "Finding Claire Fletcher" on:
Amazon
Review:
Lisa Regan's excellent writing in "Finding Claire Fletcher" is a true page turner. She touches on the grounds of child abduction and what it is like for these children and then how it is to be reunited with their families. Her characters are strong and believable and they will fill you with emotions that will rock you. The subject of the book is a little bit difficult to read, but totally well worth it.
Highly
recommended for all readers!
I give "Finding Claire Fletcher" a HUGE 5 star rating.
To follow the full tour, click on the banner below: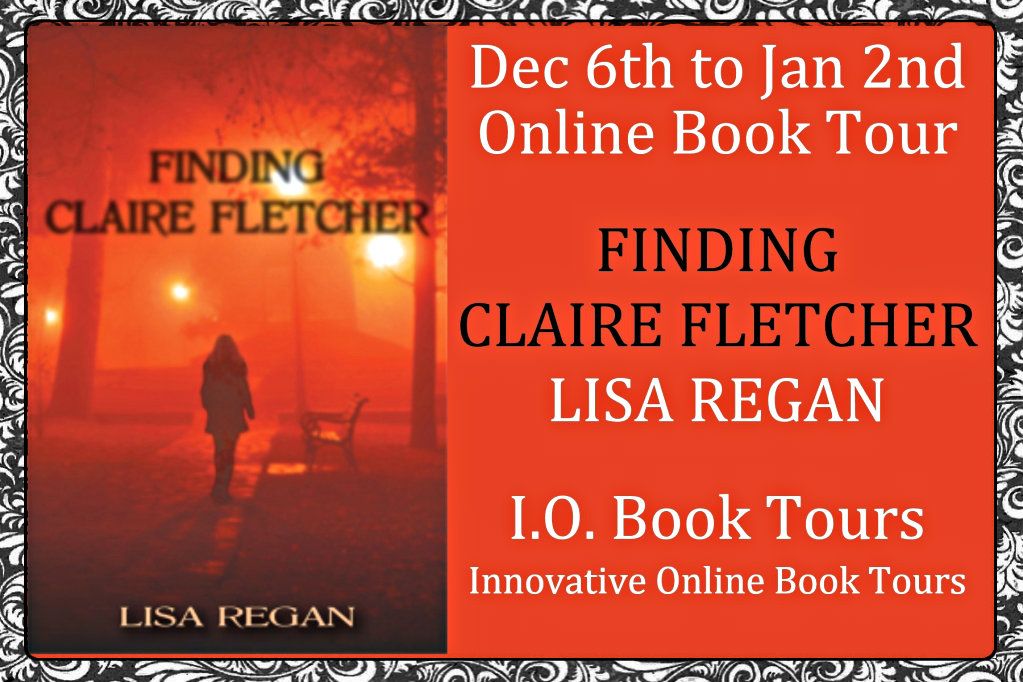 * Disclosure of Material Connection: I am a member of Innovative Online Book Tours and a copy of this book was provided to me by the author. Although payment may have been received by Innovative Online Book Tours, no payment was received by me in exchange for this review. There was no obligation to write a positive review. All opinions expressed are entirely my own and may not necessarily agree with those of the author, publisher, publicist, or readers of this review. This disclosure is in accordance with the Federal Trade Commission's 16 CFR, Part 255, Guides Concerning Use of Endorsements and Testimonials in Advertising.